DAB sterling figural matchsafesBy
George Sparacio--illustations & photos by ACRN
DAB sterling figural matchsafes
Since the 1970s, a number of modern sterling figural match safes have been made in England. At least 27 different new match safes are available including a Toby dog, 3 versions of Punch, claw and ball, an owl, moon face, mouse, bear, cat, fish, violin, horse, shoe, dog's head, elephant's head and rooster's head. All of the new figural safes are reportedly made from molds taken from Victorian era originals.
All of these new figural safes were made by English silversmith David Bowles. Bowles' maker's mark "DAB" appears on each safe along with the English sterling mark, city mark and appropriate date letters for the year of production (Fig. 4). During a 1995 trip to London, most of the new DAB safes offered for sale had the date mark for 1995.
The new match safes were made exclusively for English dealer Tony Cremer-Price. Cremer-Price sold the safes at various locations in and around London. Most of the new match safes retailed around $136 (85 pounds) with the more elaborate safes about $200 (125 pounds). The safes were not misrepresented as old; they were sold as new.
As the new safes change hands, however, their age can become confusing. Many buyers, especially foreign buyers, are so concerned with assay marks to verify whether a safe is sterling, they frequently overlook the date letter. Buyers who have seen original figural safes in books mistake the nearly identical new shapes for old. The tremendous price difference between new and old makes the new safes seem like finding a "sleeper". On one trip to London, the new DAB Toby dog was priced at $136. At a prestigious nearby antique shop, an original Toby safe was $1,112. Anyone who sees an original just minutes before seeing a new safe could be strongly tempted by the much lower price. Sure, the new ones are dated, but who can keep almost 300 years of date letters in their head? And the new pieces are, after all, genuine sterling and do have the correct sterling hallmarks.
Here are some clues to alert you to take an extra hard look at the date letter. First, most new DAB safes are considerably thicker and heavier than originals. Most old sterling safes were stamped, or die struck, and pieced together by hand. The main sections of the DAB pieces are cast in a mold as one piece. Strikers-- a grooved area where the match was struck--on originals are nearly always scratched and show wear. New strikers are almost always sharp and clear with no sign of normal wear or use. Insides of new safes are blackened, either from the manufacturing process or later after they leave the workshop. Details on the new safes are not quite as sharp as originals but this lack of detail can sometimes be confused as a sign of age and wear.
There is also generally a difference in where hallmarks appear on old and new. Most hallmarks on old match safes appear on the bezel, an inside rim which the lid fits over (Fig. 3). Hallmarks on the new safes do not appear on the bezel. On the new DAB safes, the full hallmark appears on the main section of the safe (Fig. 4). The standard mark and London mark only appear together on the outside or inside of the lid. It would be extremely unlikely to find any old match safes hallmarked in those places. The size of DAB marks are also unusually small being almost always illegible without at least a 10X loupe (Fig. 5).
Make sure all the hallmarks match the represented age of any piece you consider buying. Also be suspicious of hallmarks with date marks showing more than normal wear or that have been obviously rubbed. Intentionally distorting the date mark makes it easier to pass a recently made piece as old.
George Sparacio is a nationally known collector and authority on matchsafes. /i>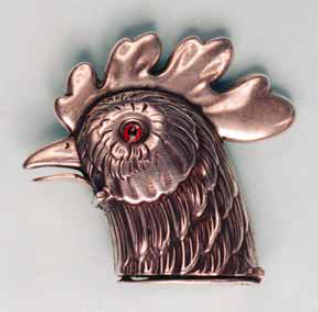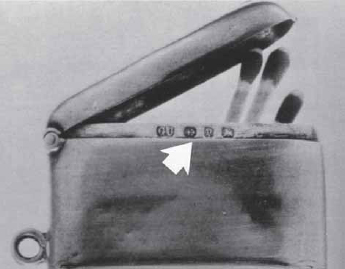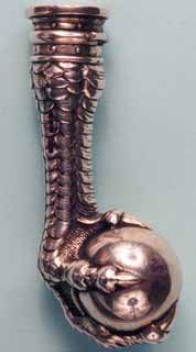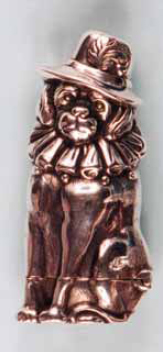 Real Or Repro is an industry resource powered by
a vetted marketplace of dealers and winner of numerous
Ecommerce Bytes Sellers Choice awards
for Quality, Usability, Customer Service, Communications and Most Recommended Selling Venue
---
So now,
Our Ruby Lane Shop Owners
invite You
to shop with them for the
Real Deal
on Ruby Lane ...