Figural Napkin Rings Copied from Victorian OriginalsBy
Mark Chervenka
Figural Napkin Rings Copied from Victorian Originals
Portland, Oregon silversmith James Mackie makes a series of new figural napkin rings nearly identical to Victorian era silver plated originals. This article will features Mackie's rings and provide some general background on original figural rings.
Background
Silver plated figural napkin rings are exclusively an American product of the Victorian era. First patented in 1869, figural rings soon filled entire pages of Victorian silver plate catalogs. By the mid-1880's, Reed and Barton offered 43 figurals, Meriden 35, with other companies like Tufts and Simpson-Hall-Miller offering many others. Figural rings were popular until the turn of the century. After 1900, fewer and fewer are seen in silver plate catalogs until they are entirely gone by the first decade of the new century.
Each family member had their own ring, usually received as a gift, with their initials or name on it. The name not only showed possession but was a matter of sanitation as well. The vast majority of Victorian families did not wash their cloth napkins after each meal but only after a number of uses. As late as 1898, an author on etiquette writes of "...many who hold that a napkin should be used but once and must be laundered before reappearing on the table," as a distinct minority.
Many figural rings were intended to represent certain aspects of the owner's personality, character, pets, occupation or interests. Others figures represent characters or themes in nursery rhymes and stories, popular sports and hobbies and other Victorian interests.
Prices for original figural rings can range from $75 for simple figures to $1500 and higher for rare figures or elaborate rings that include containers for condiments or other accessories such as glass flower vases. Moving parts such as wheels also increase the value.
New Rings by James Mackie
The new rings being made by Mackie are sold as new in his shop in Portland, Oregon and by mail. As shown in the following photos, most are so close to the originals that the touchmark is often the only detail to separate the originals from Mackie's reproductions.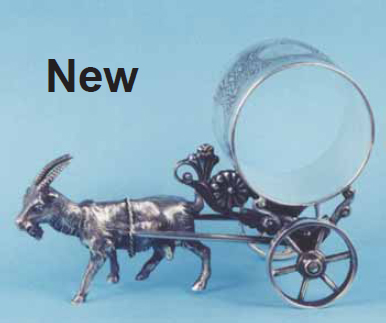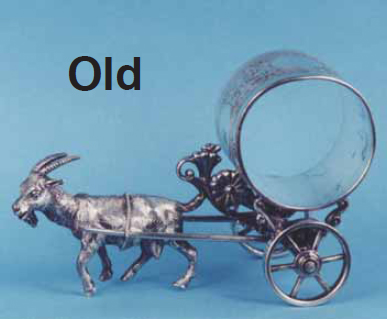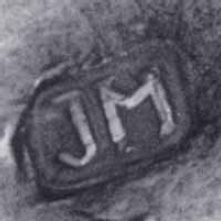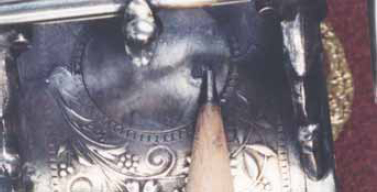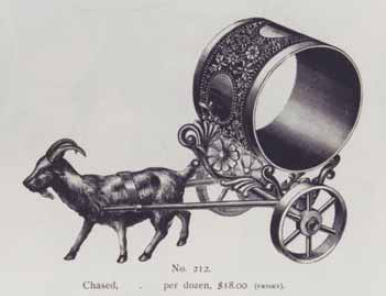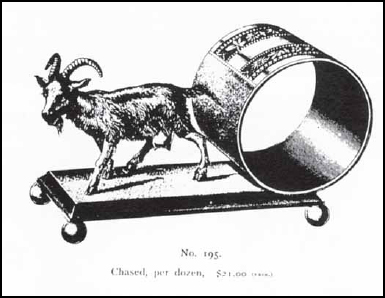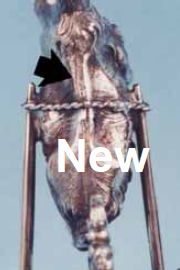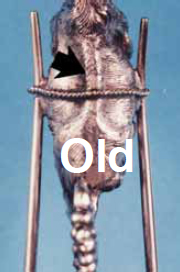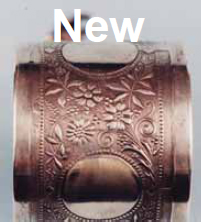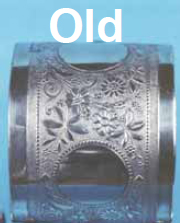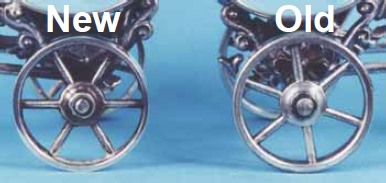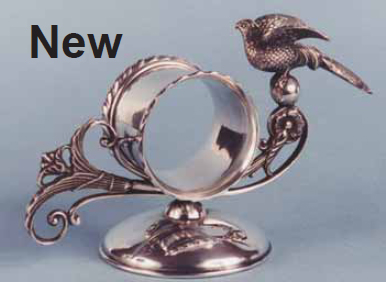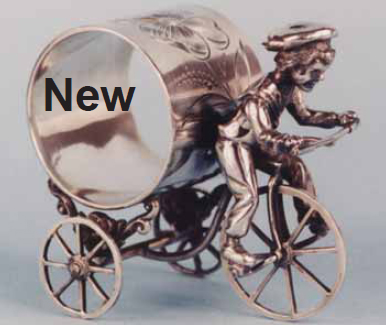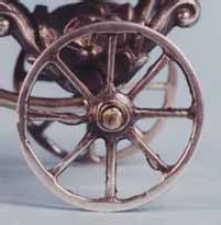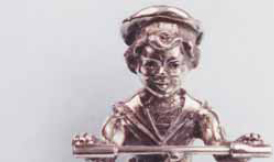 All photos new figural napkin rings with JM makers mark
(Original manufacturer if known is shown in parentheses)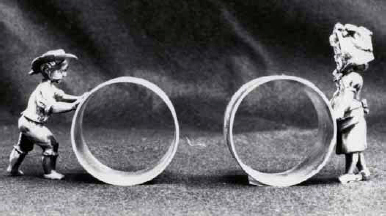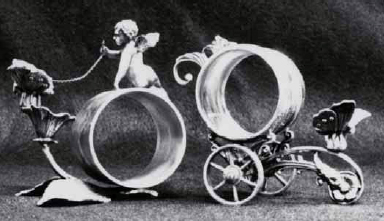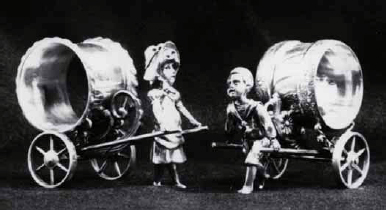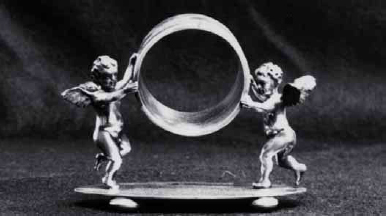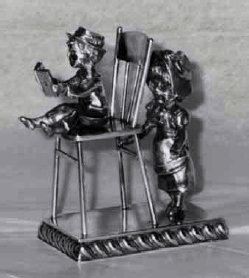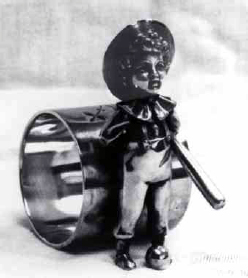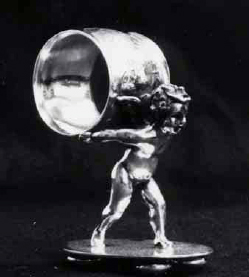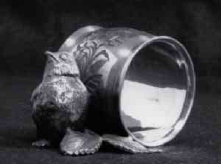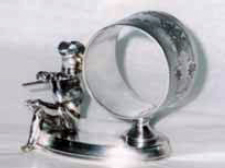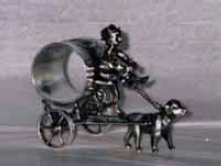 Real Or Repro is an industry resource powered by
a vetted marketplace of dealers and winner of numerous
Ecommerce Bytes Sellers Choice awards
for Quality, Usability, Customer Service, Communications and Most Recommended Selling Venue
---
So now,
Our Ruby Lane Shop Owners
invite You
to shop with them for the
Real Deal
on Ruby Lane ...