More Details on Latest Nippon CopiesBy
Mark Chervenka
More Details On Latest Nippon Copies
Joan Van Patten (author Collectors Encyclopedia of Nippon Porcelain series) has provided valuable information on new Nippon reproductions.
The most significant aspect of this group of reproductions is that new pieces are being decorated with old patterns. Prior to this time, Nippon reproductions seldom were decorated with anything that even remotely resembled original patterns. But all that has changed.
Look at the original pattern in Figs. 7 & 8 and the copy on new pieces in Figs. 5 & 6. The match is nearly identical. Likewise with the scenic view in Fig. 9. The colors - pale blue, greens and light browns - are the identical palette of colors used in originals.
The best clues to identifying this latest crop of reproduction is probably by weight. Where originals, and even some of the earlier reproductions, are true porcelain these pieces from China are pottery. The large pieces such as the bowl in Fig. 1 and the vase in Fig. 2 are nearly ¼″ thick. Most originals (excluding very large pieces and rims thickened for strength) are seldom more than 1/8″ thick.
New Chinese pieces with matte finish have a rough surface all over; new pieces with high gloss finish have a rough surface on the areas of decoration. Most originals, both shiny and matte finish, are smooth to the touch on both the body and the decoration. The new gold is also a different color than gold trim on originals but this is not really obvious unless new and old are side by side.
The wreath marks on the new Chinese pieces is very much improved over previous copies. New wreaths are generally horizontal ovals; originals form a nearly perfect circle. New wreaths and lettering look very loose; originals look crisp and sharp as if printed by a machine.
Also note another new mark, the plum blossom Fig. 3, has been added. No exact old counterpart is known, so beware of this mark as it is shown here.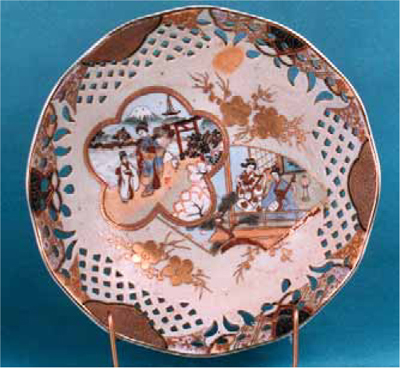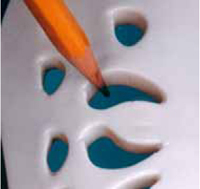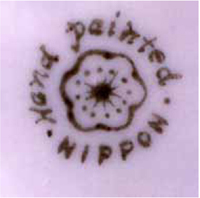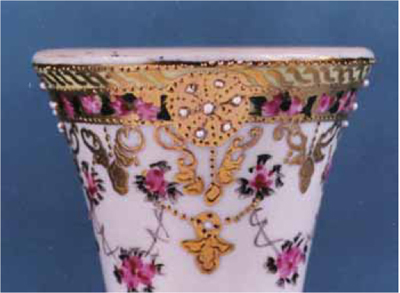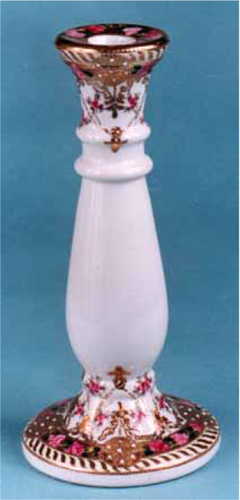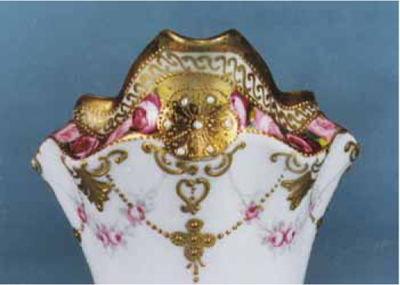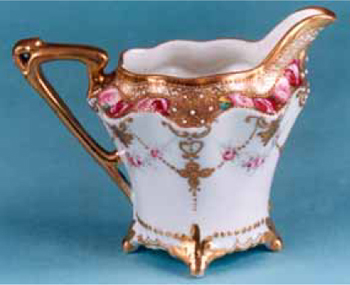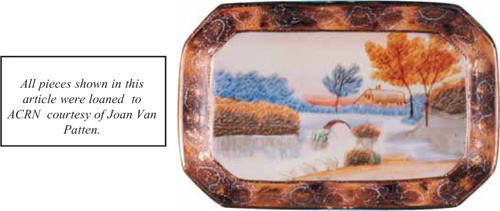 Real Or Repro is an industry resource powered by
a vetted marketplace of dealers and winner of numerous
Ecommerce Bytes Sellers Choice awards
for Quality, Usability, Customer Service, Communications and Most Recommended Selling Venue
---
So now,
Our Ruby Lane Shop Owners
invite You
to shop with them for the
Real Deal
on Ruby Lane ...